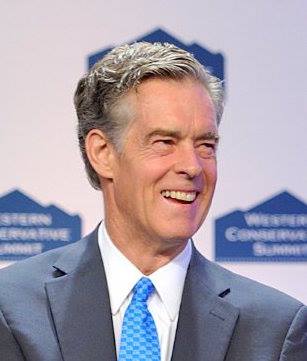 The Hon. John Andrews
---
A former President of the Colorado State Senate, Sen. Andrews has founded and/or directed five policy think tanks.
---
Mr. Michael Barone
---
Mr. Barone is a longtime Resident Fellow at the American Enterprise Institute and the Senior Political Analyst at the Washington Examiner.
---
Mr. Jon Caldara
---
Mr. Caldara has served as the longtime President of the Independence Institute, an independent think tank based in Denver, Colorado.
---
Dr. Ed Feulner
---
As Founder and President Emeritus of the Heritage Foundation, Dr. Feulner has helped it become America's most influential think tank.
---
Mr. Jeff Hunt
---
Mr. Hunt, a millennial, currently serves as the Director of the Centennial Institute, a think tank at Colorado Christian University in Lakewood, Colorado.
---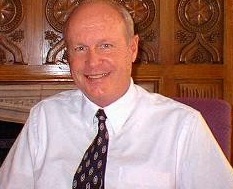 ---
Dr. Jim Riley, Ph.D. is a retired Professor of Politics at Regis University in Denver, Colorado, where he focused on the political institutions of government.
---
The Hon. Bob Schaffer
---
A former U.S. Congressman, Rep. Schaffer is currently the Principal of Liberty Common School in Fort Collins, Colorado.
---
Dr. Walter E. Williams, Ph.D.
---
Dr. Walter E. Williams, Ph.D. is the John M. Olin Distinguished Professor of Economics at George Mason University, an author, and a syndicated columnist.
---
The Hon. Sam H. Zakhem
---
The Hon. Sam H. Zakhem served as United States Ambassador to Bahrain from 1986 to 1989.
---
---